My First Wife and I recently attended the play, "My Fair Lady." What a performance! That play is full of wonderful hats! Better yet, it's full of wonderful junior high and high school students who performed it. They played in the orchestra, too, and did all the stage work, and—oh, we're proud of those kids. All of them.
These are not the best photos because I took them—without flash!—from the back of their small auditorium. Nevertheless, we're proud of these hats…er, kids!
Eliza Doolittle and Col. Pickering
Freddie Eynsford-Hill, Eliza Doolittle, and the Colonel again.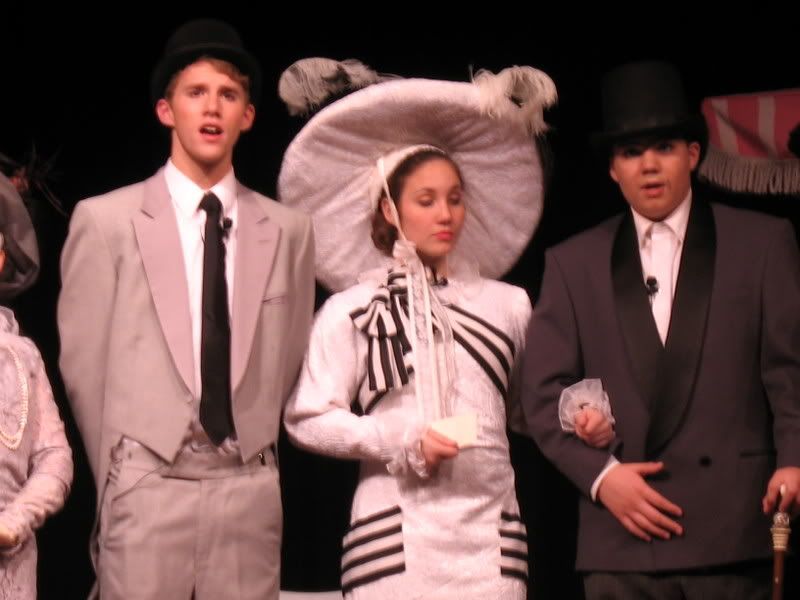 The Ascot "crowd." Look at those hats!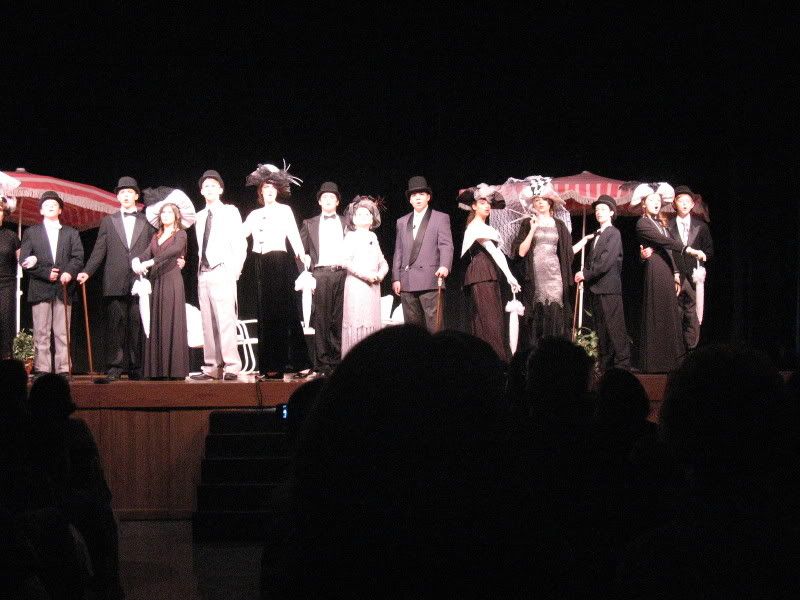 And the young man, third from the right, is our grandson. Uh-oh. Now you know why we went to the play. But really: you shoulda been there.