Don's a new friend. We were busy together recently serving Angel Food groceries to people with low food budgets.
"I like your cool hat, sir," I told him.
"Well, my son-in-law serves on this ship," he pointed out. "He sends me all kinds of stuff. I like this hat best."
I managed to find the time to take his picture.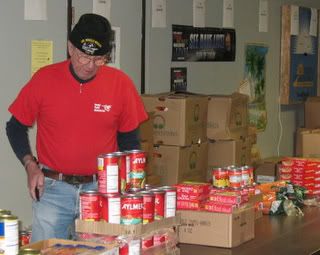 If you can't make out what the hat says, it's from the

USS Ronald Reagan.