Turns out that Dorene and I are relatively close neighbors. She and I were pawing through a stack of Christmas cards the other day, each trying to find the perfect box. We spoke a little at each other a time or two, when finally I could contain myself no longer.
"I like your hat," I said.


She turned softly toward me, the way a Princess turns to acknowledge someone. "Do you really?" she replied.


"Yes, ma'am. Do you wear hats a lot?"


"Not really," she replied. "But you know, with this wet, rainy weather—
[pause]
—and I'm in and out shopping today—its just so much easier than an umbrella."


"Well, I like it," I told her. I explained my blog and gave her one of my cards.


She leaned toward me and, out of the side of her mouth, quietly asked, "Where's your camera?"


"Out in the car. Hold on, I'll go get it." And out into the cold I went for it.


"You're serious about this aren't you," she said when I came back. "What will your wife say?"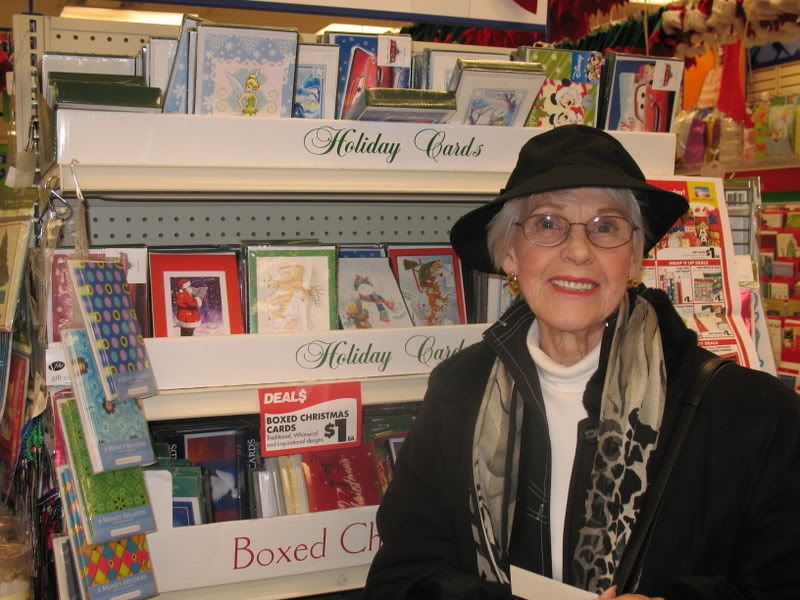 For the record, My Wife thinks this is a "cool" picture.