When I began blogging 4 years ago, Wordwhiz is the first blog I put on my blog roll. Since then, we've become good friends. She said, "I want to play, too!" and sent me these neat pictures of her two teenaged kids.
"For some reason," Wordwhiz said, "my 13-year-old son 'PacMan' has a fascination with the beatnik generation. Not too long ago he and his sister "C" put on these hats. The transformation from small-town-kids-next-door to far out, groovy hippies was captured on film—or should I say, digital memory card?"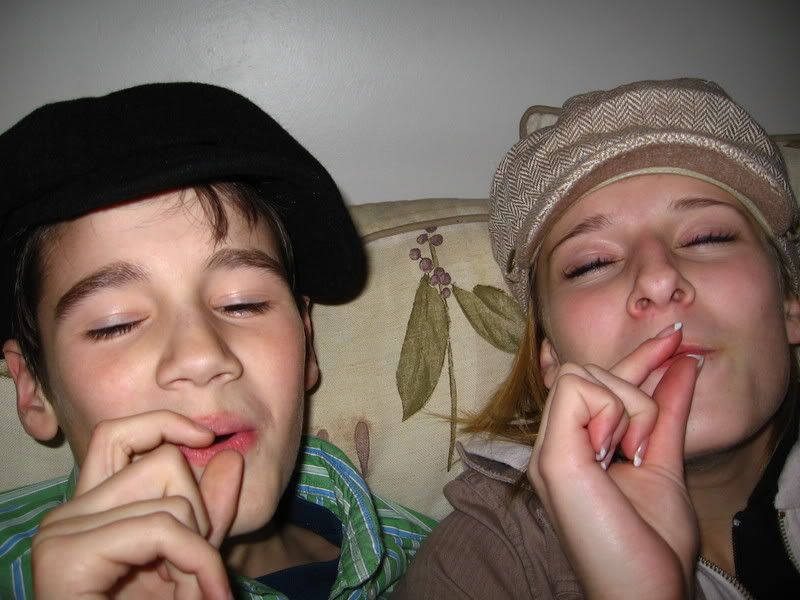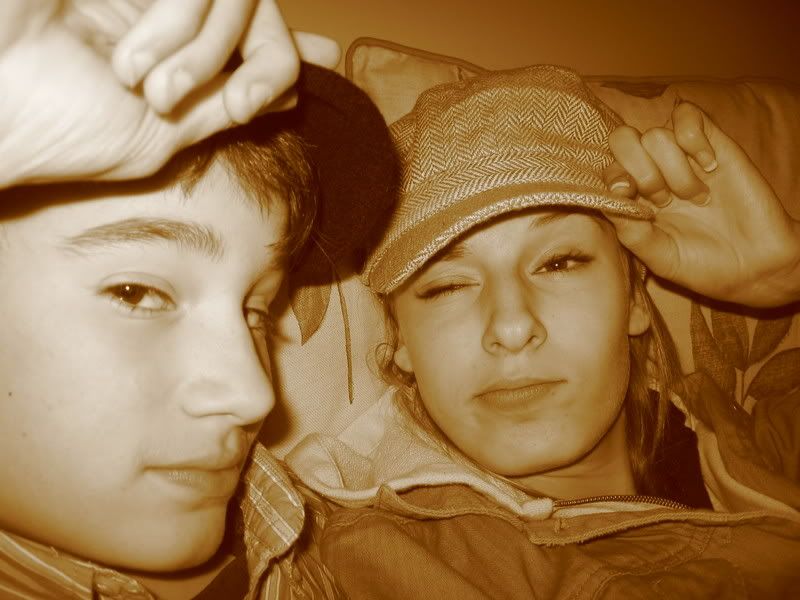 Every hat has a story and in this lower picture Jack Kerouac's stories come to my mind.
Wordwhiz has another son who wears a military helmet. Pray for him. If he hasn't gone overseas yet, he will be going soon. Oh, and give Wordwhiz a visit. She's terrific
—and she knows how to write.