My blogger pal-ette Jamie Dawn took a five-day driving trip with her dad, brother, and son to enjoy the World's Longest Yard Sale. It's 450 miles up and down Highway 127 from Alabama to the north part of Kentucky.

The day was a hot one, so her dad bought hats to provide shade from the scorching sun. This picture was taken at Noccalula Falls; Gadsden, AL last August.
Jamie Dawn's son passed on his grandad's offer for a hat, but agreed to take this picture of his mom, grandad, and uncle—looking "ridiculous."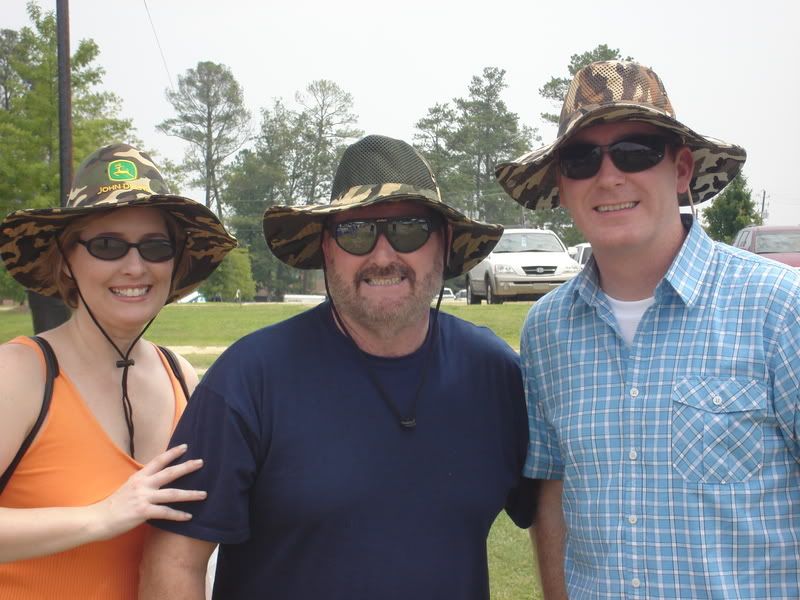 Jamie Dawn, her dad Jim, and her brother Jason