You don't want to mess with

Jordan

. He's one big boy and one tough hombre.

Why, he's so fast that he can stand, er...sit in front of a mirror and outdraw hisself.

He's my nephew. This picture was taken last week when he turned 8 months old.

Here's wishing you many happy Hats, Jordan.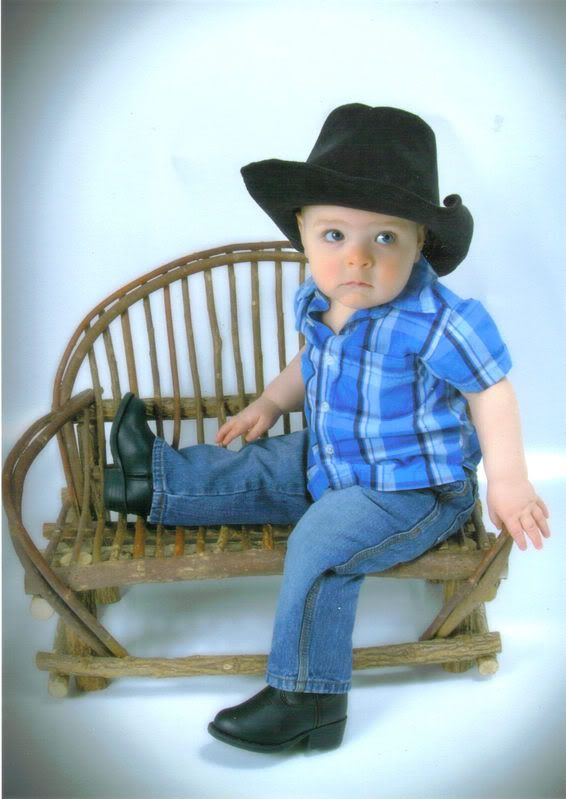 "My Unca Paul is right. You don't wanna mess with me, podner."