Some months ago I ran across The First Hundred, a family-friendly blog of the highest order. Daniel's mom uploads quite a few pictures at a time—mostly family. And I'd say 99.9% of those pictures are pre-packaged with the most delightful smiles you ever turned your head at. Their's is a happy Christian family, a well-balanced family, a self-confident family, a joyful family and all the new brides and grooms who come into it bring more of the same—plus the cutest little grandkids. It's a great blog. Go visit.
These pictures were taken at Daniel's wedding about five years ago. Being black and white adds a touch of class.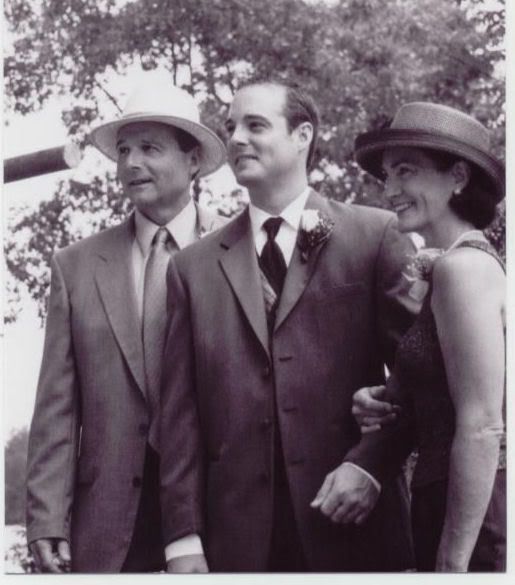 See, look. Smiles all around. "…it was a last minute whim…" to wear those hats. That's Daniel in the middle, Dad on the left and Mom on the other left.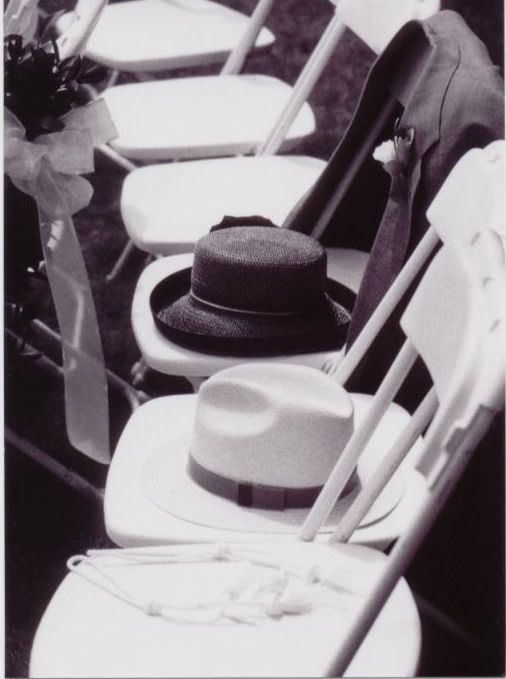 Now, knowing what's behind the scene—a wedding—this is one romantic picture. Where'd they go? There must have been a dance floor somewhere.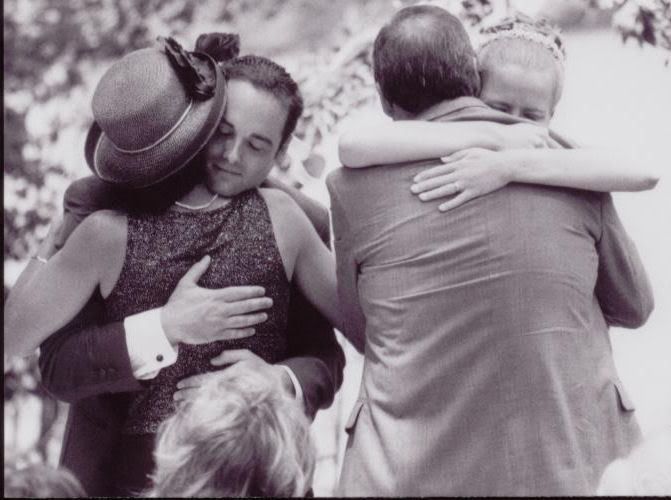 Well, hats or not, everyone's smiling. You can just feel it.—July 2002
"Blessings. Be fruitful and multiply your smiles—and your hats."